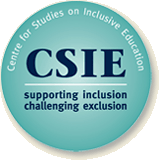 Centre for Studies on Inclusive Education
supporting inclusion, challenging exclusion
news & events
Too little too late
01 August 2014
The new Special educational needs and disability code of practice: 0 to 25 years was approved by Parliament earlier this week and is due to come into force on 1 September.
The Code provides statutory guidance for schools (including academies and free schools) and colleges on how to implement Part 3 of the Children and Families Act 2014, which covers provision for children identified as having special educational needs or disabilities. It replaces the existing Code of Practice and statutory guidance on Inclusive Schooling. In order to allow schools and colleges enough time to prepare for all the changes that the new law calls for, the Department for Education had promised at least one term's notice. Despite this, the Code got its final approval in the first few days of the summer holidays and will come into force a few days before schools re-open in September.
The Department for Education had published an "indicative draft Code" in February 2013, then consulted on a draft Code in December 2013 and, after making substantial changes to the document, carried out a memorably hasty consultation on a revised draft in April 2014. The final document is 282 pages long (considerably longer than the previous Code of Practice which it set out to simplify) and only available online. It was laid before Parliament on 11 June and, despite significant concerns expressed in late June by the House of Lords Secondary Legislation Scrutiny Committee, was approved by the House of Lords on 28 July and by the House of Commons on 29 July.
CSIE remains deeply concerned at the speed with which important changes are being rushed through in practice. The Department for Education had said that a culture change is needed, for the full benefits of the new legislation to be felt. Without allowing any time, however, and without making specific arrangements for it, no culture change can take place. The transition from statements to Education and Health Care Plans (EHCPs) is in danger of becoming a paper exercise, with any intention of adopting a person-centred planning approach in danger of being lost in the haste.
We list below some of our other key concerns:
The final version of the new Code is a longer and more complex document than the one it set out to simplify. In the words of the House of Lords Secondary Legislation Scrutiny Committee, it is "far too lengthy and complex to be of use".
Children and young people with EHCPs could be worse off, compared to those who now have statements, as the Code does not allow parents or young people to challenge outcomes as they appear in the EHCP.
Children and young people without EHCPs may also be worse off. The so-called "graduated approach" is far vaguer than that of the current Code of Practice. The new Code does not provide a clear structure for schools to respond to children's identified needs.
The detail of the existing Statutory Guidance on Inclusive Schooling has not been adequately replaced.
There is insufficient reference to the Equality Act 2010 and the Public Sector Equality Duty.
The UK government had made a commitment, when ratifying the UN Convention on the Rights of Persons with Disabilities, to "continuing to develop an inclusive system where parents of disabled children have increasing access to mainstream schools and staff, which have the capacity to meet the needs of disabled children." This is not reflected in the Children and Families Act, or in the new Code.
The new Code states (1.29) that children can be placed in special academies or free schools without having an EHCP. The Code offers no clear guidance, however, on how these children's needs should be assessed, or how support should be planned, offered and monitored. This leaves children without the legal protection, which they have under existing education laws, of their right to educational provision appropriate to their identified needs.
---
Achievement through Equality
04 July 2014
Work is progressing well on CSIE's innovative project to create a resource pack to help promote equality and reduce discrimination in schools. Meetings were held in the past fortnight with representatives of participating schools in Bristol and London. Project news was shared from all schools and from CSIE, the structure and content of the resource were further discussed and more ideas about its title were exchanged. 'Achievement through Equality' was proposed as a more appropriate title for the new resource, to highlight the importance of pupils' readiness to learn. The project is on track to enter the pilot phase in the autumn and dates were agreed for meetings in late September. More details will appear in the project blog in due course.
'Achievement through Equality' (working title) is an innovative project which responds to an urgent need for simple, practical advice for schools. Previous working titles have been "Give Me A Chance!" and "It's My School Too!". The project has been shaped in direct consultation with staff and young people in schools and is being run in close collaboration with them. School staff have told CSIE that they do not always feel confident to respond to all aspects of diversity; they may feel stuck for ideas, not because they don't have access to relevant advice or support, but because there is such a vast wealth of resources available, often focusing on a specific equality area in great detail, that it's hard to navigate through it all and find something that is meaningful and relevant to their particular situation. This project aims to offer a creative alternative: a succinct resource which bridges the gap between too little and too much information, and which acts as a filter to accessing further information and support.
CSIE is currently working with eight schools across two regions to document existing good practice and support its further development. Through a series of meetings and workshops with pupils and staff, we are constructing a new resource pack created by schools for schools. Materials include: key information on a range of equality strands; practical advice and suggested activities; examples of good practice; and sources of further information and support. The resource pack will include hard and electronic copies of information, short video clips and other audiovisual material. It will be useful for teaching and learning activities, school displays, assemblies, peer mentoring, school council, staff training, and whole school development. It will also put pupils at the heart of protecting children's rights in schools.
---
Consultation or con-saltation?
06 May 2014
Setting a consultation period of only three weeks including Easter break and May Bank Holiday (total just 12 working days) the Department for Education has sought responses to the revised SEN and Disability Code of Practice: 0-25 years.
Blink and you've missed it. Such astonishing haste adds salt to the wounds of those concerned at the pace of change and the magnitude of major changes to the education system, especially as there is little or no evidence of how these changes will improve existing arrangements. We also deeply regret the limited number of closed and very specific questions on the online response form, the only route for submitting responses, which effectively deprived respondents of any opportunity to voice concerns about the current state of the Code of Practice and its fitness for purpose. We quip poorly that this seems more like con-saltation than consultation.
CSIE's main response has been made through the collective voice of the Special Educational Consortium (SEC), of which CSIE is a member.
In its individual response, CSIE welcomed the newly added references to the Equality Act 2010 and to Article 24 (Education) of the UN Convention on the Rights of Persons with Disabilities and recommended that these should be mentioned consistently throughout the Code, so that new legislation can be understood in the context existing. CSIE's response also called for a more thorough incorporation of the existing statutory guidance on Inclusive Schooling, as had previously been promised by the DfE. CSIE warned that, without strategic leadership and clear guidance on how to advance more inclusive education for disabled children and young people, the DfE could be in breach of its obligations to them.
---
Postcode lottery for inclusion
18 March 2014
CSIE has been working with researchers at Exeter University to explore school placement trends (i.e. the proportion of children placed in special schools or other separate settings) of all local authorities in England. CSIE has been reporting local authority school placement trends since 1988. Work towards on this latest report has been funded by the Esmée Fairbairn Foundation, to whom we remain grateful.
The new report provides up-to-date information for the years 2007-13. Like other Trends reports before it, it reveals a postcode lottery for inclusive education. There continues to be huge variation in the proportion of children regularly sent to special schools by each local authority. This ranges from 0.2% (the equivalent of 2 in 1,000 children) to 1.4% (the equivalent of 14 in 1,000) sent to special schools each year by different local authorities. These differences bear no simple relation to the size of a local authority or its social or geographical characteristics.
This detailed information, presenting school placement trends at local authority level, is unique to CSIE. It can help parents and professionals in negotiating children's school placements and can support the efforts of those who want to lobby for change.
The new report will be launched in London on Thursday 27 March. The event is free but places must be booked in advance. Further information is available with all booking details.
---
Note: some of the documents on this page are in PDF format. In order to view a PDF you will need Adobe Acrobat Reader
Page last updated: Wednesday 06 August 2014