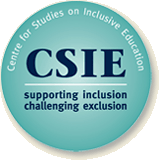 Centre for Studies on Inclusive Education
supporting inclusion, challenging exclusion
support us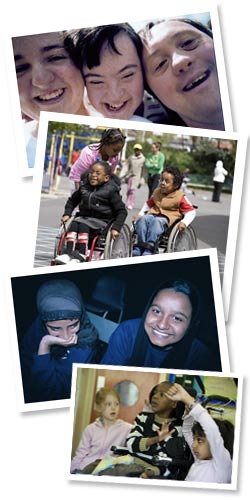 Thank you for considering supporting our work. CSIE receives no regular funding; all income, since the Centre was founded in 1982, has come from sales of CSIE resources & services and from charitable grants & donations.
Here are some simple ways in which you can support CSIE. Your support will help us plan with greater confidence and carry out more exciting projects. Thank you for considering these options!
You may want to do a sponsored walk, climb, run, swim, skydive, cook, bake, sing, or any other activity or event of your choice. You can use this sponsor form. Please feel free to contact the CSIE office for any information to help plan your event.
You may also want to consider becoming a Friend of CSIE. As well as the pleasure of helping make a difference in the development of inclusive education, you will also get:
10% discount on all CSIE resources and events.
a chance to have a say in CSIE's priorities and planned activities.
quarterly newsletters with insider information on recent developments.
a certificate acknowledging your contribution.
To become a Friend of CSIE we ask that you set up a Standing Order for £5 per month, or other amount of your choice. Please complete Friend of CSIE form and email or post it back to us at the address provided. You can suspend or cancel your contributions at any time, but please remember to tell us. Thank you!