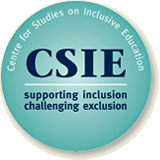 Centre for Studies on Inclusive Education
supporting inclusion, challenging exclusion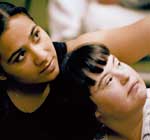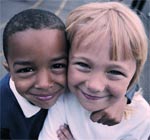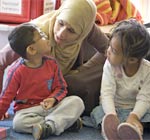 The Park Centre, Daventry Road, Knowle, Bristol BS4 1DQ, UK
tel +44 (0) 300 302 3012
email admin@csie.org.uk
Equality workshops for staff and governors; disability awareness workshops for pupils.
A wide range of resources for schools, parents, students and more.
Equality surveys and support for schools wishing to carry out their own equality audit.
CSIE is a national charity that works to promote equality and eliminate discrimination in education.
An inclusive setting is one where everyone feels included.
If you like our work, please help us do more.
Reduced rates for south Bristol schools, thanks to Tesco Stronger Starts.
01 August 2023
CSIE celebrates turning 41-years-old!
28 June 2023
UNCRC publishes Concluding Observations for UK.
06 June 2023